The islands
The Comoros archipelago, consisting of 4 islands, is more than just a tourist destination – it is 4 destinations at once, with their rich natural and cultural heritage and a varied tourist offer that has something for everyone: The beautiful turquoise blue sea and the white sandy beaches invite you to swim and do water sports, the lush green rainforest seduces you to discover the rich nature, the culture lets the visitor immerse into the traditions of the islands and, not to forget, the varied and delicious local cuisine is incomparable.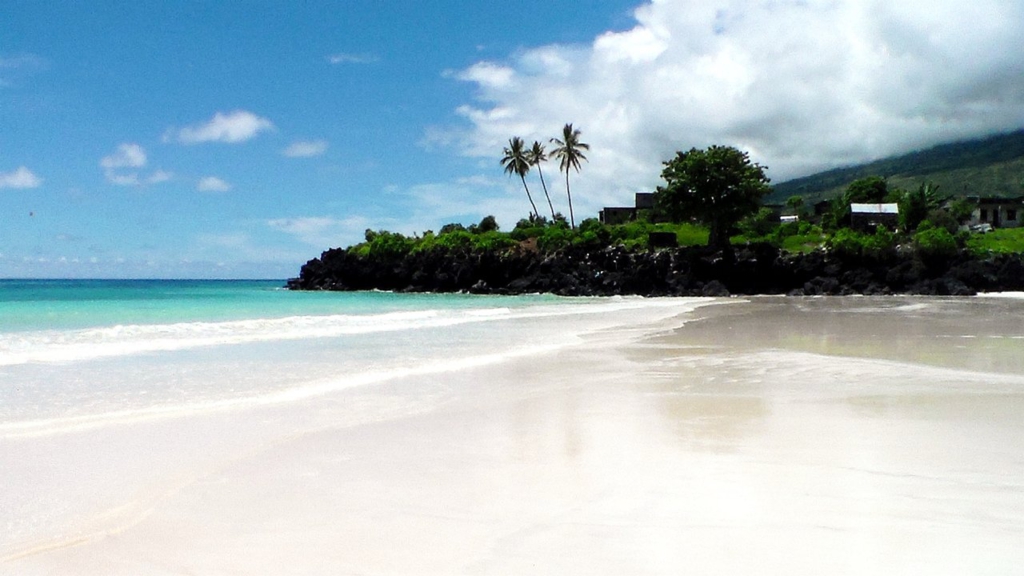 Grande Comore, the main island, has no less than 20 beaches with clear water, which invite you to relax between two shopping trips in the streets of Moroni, the capital of the Comoros with 60,200 inhabitants. Its many bars, cafés, restaurants, accommodation, casinos and activities, combined with dream beaches, make Grande Comore the most popular island for holidaymakers. Grande Comore has an international airport with inter-island planes and ships that can transport tourists to reach the other islands.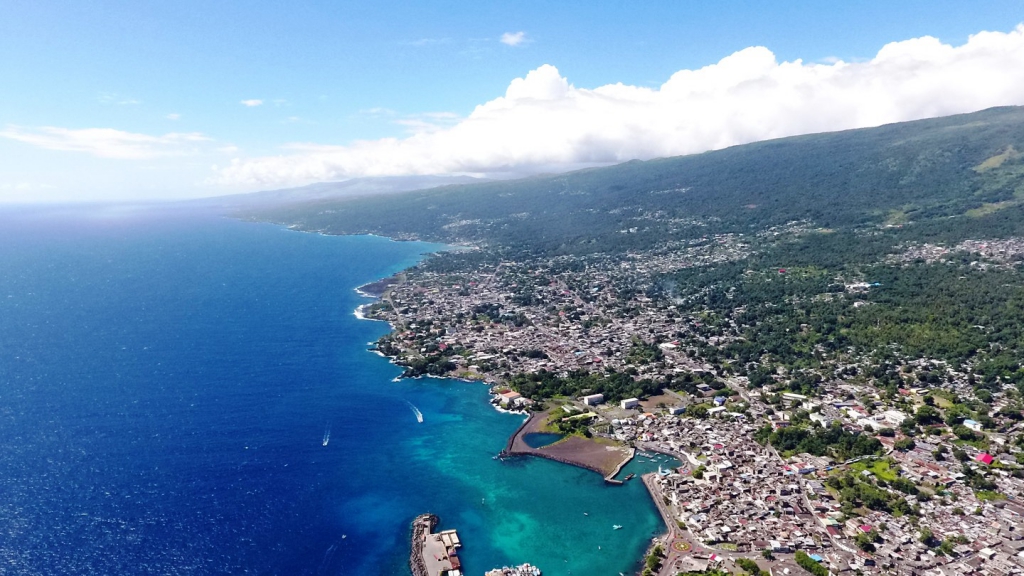 After an 85 km boat ride, you can reach the smallest island Moheli with its extraordinary forest, nature reserves, turtle beach: here you can discover the huge palm trees, sea coconut trees that produce fruits with female buttocks. This place is the home of the black parrots and of various other birds of the Comoros, the rarest birds in the world. At sunset, let yourself be seduced by the Comorian cuisine with your feet in the water on the magnificent beach of Moya! 75 km by ferry from Moheli to Anjouan.
The island of Anjouan will seduce those who dream of authenticity and want to discover the traditions of the archipelago. The native island of the lemurs, the perfume scents of the different plants ylang-ylang, jasmine, carnations and others, the ancient architecture, the colonial houses of the "Union" estate offer you a journey through time.
Finally, 100 km by ferry from Anjouan to Mayotte, the last island of the Comoros, which remained French with the independence of the Comoros in 1975, is located. There is nothing like a trip by ferry to discover still untouched beaches and lagoons. On board of inland ships you will discover spectacular underwater landscapes, rare coral islands and places that are still incredibly well preserved.
The 4 islands offer you dive sites and the most beautiful fishes: tuna, gilthead, barracuda, marlin and you will be able to see the luck of the coelacanths live, sensations guaranteed!
The Comoros are also known as the islands of perfume. An exotic and intoxicating fragrance that combines the delicacy of fruit with the sunny essences of ylang-ylang. It is like diving in the volcanic archipelago of the Comoros. A fragrance inspired by the beauty of the tropical flora and landscape.